Dos and Don'ts of an Event Entertainment
Any event entertainment-whether corporate or fundraising, turns out to be potentially fruitful, if planned tactfully. As Benjamin Franklin said "By failing to prepare, you are preparing to fail", one needs to prepare beforehand to make any event really entertaining. For many planning an event may be a cumbersome task, as they are not putting all their thinking and effort into it. Planning surpasses management. While organizing an event, if everything is planned properly, then managing it becomes really easy. Most of these events need some kind of performance to entertain and engage the people who are attending it. Here are some dos and don'ts that should be followed while planning and organizing an event entertainment.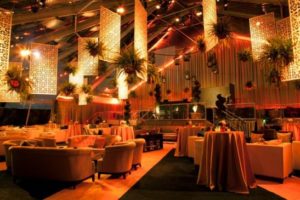 Dos and Don'ts of Event Entertainment
Do research about the attendees, their age and their profession. It is actually a "Do or Die" situation. If you as an event planner, plan the event properly, then you will surpass many unwanted situations.
Do discuss the budget with the important officials. Budgets are really important for organizing any event entertainment. According to the budget you may include or exclude any performance and also plan for food, decoration and venue, which is also a part of planning.
Do look for expert advice and also follow it. If you are not able to decide on your own, it becomes essentially important to discuss with experts, seek their advice and then follow it properly. You may even outsource the whole event organization to a consultant or an event planner, if you are totally inexperienced.
Do endorse the event through proper news channels, social media and press. This would be really helpful in future marketing and sales.
If you are arranging for any motivational speaker or keynote speaker, do keep them well-informed about the company, its products and the employees. This will help them in preparing well for the event.
Don't let the message of the event carried away. The message should stay on and the employees must enjoy the 'wow' factor.
Don't imagine that the planning would be lesser if the event is of small scale. This is a wrong notion. Whether the event is small or big, planning needs to be efficient and suitable for that particular event.
Don't take the entire burden on your shoulders. Get the necessary help from other employees too! Team work will give a better result!
Don't think that the entire event would go as per planned. Expect a change any time and act according to the situation.
If the above said dos and don'ts are followed while planning and organizing an event entertainment, it would be a sure success.