Five Creative Things that Celebrity Event Planners Do
Celebrity event planners do not come into existence overnight. It takes them years of experience and creative expertise to build their profile. Conducting events for celebrities or ones that host them requires additional effort than a traditional one. These event organizers are set apart from their peers by many qualities like extreme patience, a keen eye for detail, originality, and most importantly, creativity. Here are five creative things that celebrity event planners do.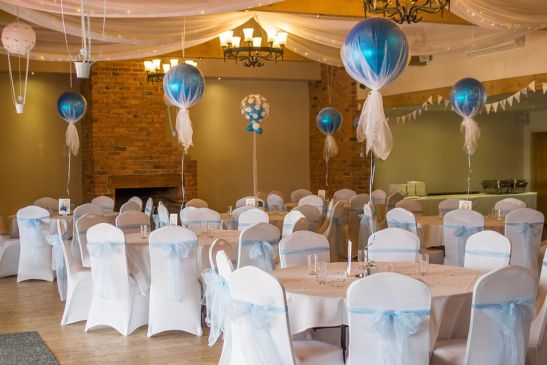 1. They convert attendees into participants
Celebrity events garner success from the fact that they power up attendees and make them a part of the celebration or occasion. They merge the audience with the performers and hosts, and enable them to play a role in the content. Depending on the nature of the function, they allow volunteers and participants to speak on the occasion and let them form communities that spread the word. For e.g. a creative celebrity planner allows the celebrity's friends to choose tracks or dedicate songs to the newly wed couple at their weddings. This adds a personal and experiential touch to the entire function.
2. They Create Great Content
From birthday and Christmas parties to weddings and brand promotions, celebrity event organizers curate amazing and exceptional content. The quality of this content sets the gathering apart from traditional ones. The context and nature of content is also created with the celebrity in mind, as with the audience. The style and status of the celebrity and the nature of the function are also taken into consideration when delivering new and unique formats of execution and presentation.
3.  Celebrity event planners garner the power of social media
Celebrity event organizers use the power of social media to make an event popular and more appealing. They allow attendees to share pictures from the venue and allow non – attendees and fans to pour in their views or wishes on special occasions. This enhances the visibility of the event easily and effectively. Sharing function highlights and pictures also contributes in building popularity for the celebrity and creating a positive image among the fans.
4. They effectively combine all elements
Event planners who organize celebrity functions pay extra addition to detail and invest time and energy into combining all elements effectively. They also work towards creating occasions that engage all senses. They design and produce events in a manner that elements blend in with the theme. The participants too are able to experience the theme of the event using more than one senses. They happen in environments and venues that add to the event. These planners design their event around the space.
5. They narrate a story
A good event narrates a good story. Large and successful celebrity events tell a unique story that led to them. They also speak about the idea and inspiration behind them, or of a certain story from the celebrity's life less known to the public. Celebrity event planners use the power of such unique tales to capture the attention of the audience better and increase their participation in the event. Occasions that harness the power of story – telling increase personalization and enhance the attendee experience. They also increase event and brand loyalty, especially if it is a recurring one.
Celebrity event planners stand out from traditional ones through the traits they possess. They are known for their creative and original event designs, and productions. They also showcase trendsetting qualities that help in setting such functions apart. These companies understand the media attention that celebrities garner and hence work toward public relations, and ensure that the event draws only positive media attention and comments. They display greater levels of patience and professionalism, and design unique events that make beautiful memories.