Five Do's and Dont's of Corporate Event Planning
Planning an event is a daunting task. Though, hiring a corporate event planner can take off the workload, you need to keep a watch on preparations as event planner can also make mistakes. Here is a list of Do's and Don'ts of corporate event planning.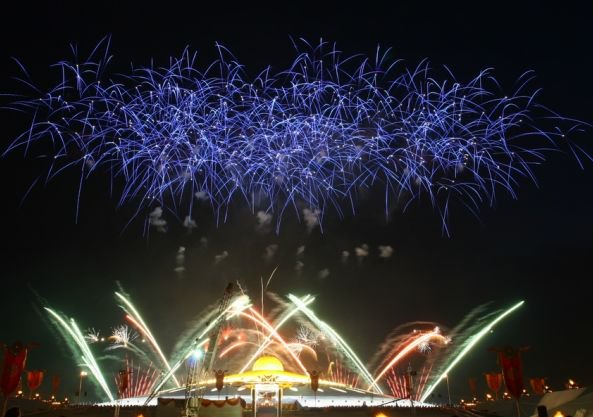 Do's – Important things you should focus on
Have a Clear Objective
It's nice to hold an event. But the event should have a specific goal. The objective of the event can be a new product launch, fundraising event with a specific financial goal or the celebration of a new manufacturing facility. Without a clear objective, you won't be able to attract the right people leading to failure of the event which will be a costly affair.
Get to Know Your Target Audience
Just sending invitations blindly to anyone and everyone won't attract the right audience. The target audience depends on the type of event and the objective of the event. For example, an interior design company should target homeowners between the ages of 30 to 65 and not the millennials.
To know your target audience, analyze your existing customers to understand their buying behavior and interests. And your target audience should be people with the same interests and characteristics.
Marketing the Event
Event marketing allows you to establish the identity of your organization and spread the word about your event. You can use traditional methods of marketing such as flyers, sending emails to your target audience. Throw some creativity in event marketing activities to ensure people are eager to attend the event.
Engage Your Audience
The event planning companies will looks after arrangements for food and drinks. But that is not enough. You need to go out of the way to engage your audience so they return contended and happy. You can organize games for adults and kids. Else, you can hire a good entertainer to make the event more exciting.
Giveaways
A gift is a good way to thank attendees. If you have organized an event for a product launch, you can give free samples of the product to the attendees. Else you can give any promotional item that bears the name and logo of your company.
 Now, we are going to tell you about things to avoid or not forget when planning a corporate event.
 Don'ts – Things to Avoid
Don't Hire Inexperienced Managers
Any corporate event planning needs meticulous planning. Never make a mistake of hiring inexperienced event managers to do the job. An experienced manager will have the full vision about the workloads skills and resources required. Once they know the skills of the people hired they can allocate resources and day-to-day work to the event management staff.
Don't Forget to Make a Budget
Making a budget is of utmost importance in corporate event planning. The size of the budget will help you determine the expenses and the scale your organization can afford. Budgeting keeps your organization and the corporate event planning companies within set parameters. You can set priorities for different expenses and ensure the expenses do not go over the limit.
Don't Forget to Follow Standard Event Management Processes.
It is necessary that you ensure the event organizer follows the plan that has been agreed upon. Not following the standard event management protocol will lead to minor issues in an execution that can lead to failure of the event.
Don't Book Venue Before Making Guest List
You need to decide on the guest list in advance, so that you can book a venue accordingly. If the venue is small, it will be difficult to accommodate all guests. If the venue is large, you will end up paying for unutilized space.
Don't Ignore Social Media Marketing
Social media platforms can be useful to spread the word about your event and make it a dazzling success. These platforms have the largest active user base and it is quite easy to stimulate engagement and create a buzz about your event.
Following the Do's and Don'ts of corporate event planning (www.wisegeek.net/what-are-the-best-tips-for-corporate-event-planning.htm) can ensure, the corporate event organizer works according to the plan and the event is remembered for good reasons for many years to come.