Six Questions You Should Ask Your Nonprofit Event Planning Company
Nonprofit event planning is a bit complex process as you have a tough task of selling tickets, getting sponsors, and create awareness about the cause. Besides ensuring the events runs smoothly, you also need to ensure donations pour in and large numbers of people attend the event to support the cause. Hiring an event organizer is the right thing to do which will ensure optimal success.
With so many event management companies, how do you select the right candidate for managing your non profit event planning? So, here are 6 questions you need to ask your non-profit event planner before hiring them.
Have You Organized a Nonprofit Event Before?
If the answer is "Yes", ask for details of the past nonprofit events held. Ask for a list of references. If the company has successfully managed such events, they will be happy to provide references. You can contact the people/organizations mentioned in the list of references and inquire about their experience while working with this event management company.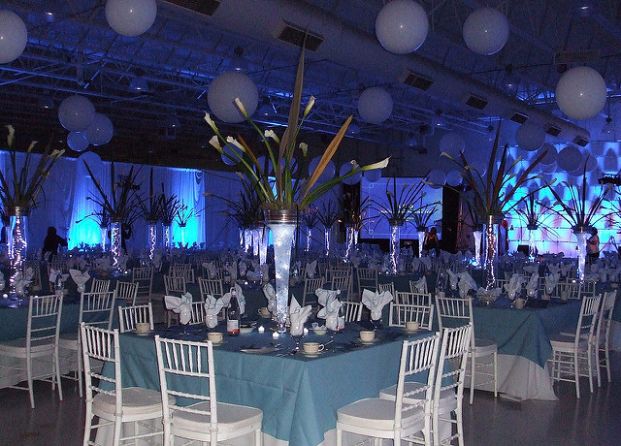 If the answer is "No", you should look for other event management company. Always remember, organizing a wedding, corporate events and parties is a different thing altogether. Besides, making the arrangements, contacting vendors, the event organizer should also help you in marketing the event. It is difficult to get optimal success if you are working with a company that has not organized a nonprofit event before.
How Can You Help in Increasing Donations?
Besides, ensuring the event to run smoothly, the event management company should have clear succinct plan that will help in increasing donations. They should be able to draw up a marketing plan or develop an online method for auctions.
What Is the Level of Involvement?
A high level of involvement is necessary from the event organizer. The event organizing company should be involved from the initial stages. It is also necessary that they understand the responsibilities of organizing a nonprofit arrangement goes beyond arranging things. The company should care about the cause and plan for optimal success.
Can You Work with Nonprofit Budget?
Working within a budget (that can be small) is of utmost importance. You cannot afford to go over the budget. Your focus should be ensuring that the cost of raising money doesn't exceed the money raised. The event organizer should have the knowledge and experience of getting nonprofit pricing from the vendors and get the advantage of tax exemption available for social events.
It is also necessary that the event organizer is able to return unused items to cut down on expenses.
What Are Your Ideas to Improve Guest Experience?
It is necessary that attendees enjoy the event. Since nonprofit events also have auctions, it is necessary that the event organizer has some good skills that will make auctions more entertaining to increase audience involvement and encourage them to donate to the social cause.
When attendees have a great experience, it is easier for the nonprofit organizations to connect with them after the event. The follow-up meetings lay a platform for their next donation or entice them to attend future nonprofit events.
Can You Arrange for Any Celebs for the Event?
Bringing a celebrity on board creates excitement. Many celebrities are eager to connect with social causes and ready to be a face of the event. Their participation will ensure the nonprofit event gets good media coverage and there is a good flow of funds.
But, contacting celebrities can be expensive and time-consuming. However, event planning companies have contacts with people who can get celebrities on board for free. They know the right person who can be the face of your nonprofit event.
Ask these questions while interviewing a nonprofit event planner. If you don't get the right feeling after listening to the answers, reject the event management company outright. If you feel confident after listening to the answers, you have found the right event management company to do the job.