How Successful Corporate Event Planning Companies Bring Brands to Life Through Events
Corporate event planning companies manage a wide range of corporate events ranging from small to mid, and large format ones. An important type of corporate event organized by such companies is a brand launch or brand promotion event. Such events are targeted around introducing new products or services into the market. They are aimed at gaining as much visibility from a single gathering as possible, and at communicating to the right set of audience; which in turn directly impacts and helps in the growth of the business. A good corporate events company plays a role beyond timely planning and smooth execution of the event. They delve deep into the product or service and produce an event that reflects the brand persona and builds an attraction towards it among the attendees. Here is how successful corporate event planners bring brands to life through their events.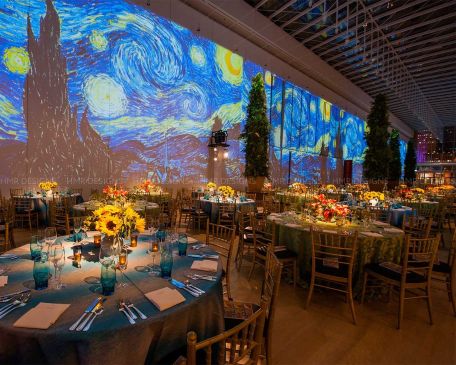 1. Incorporating elements that people can talk about
Communication and word of mouth marketing are great ways to build and promote new brands, products, and services. Installing objects of interest at the event venue helps people get talking about the event. For e.g., setting up a suitcase-modelled registration desk at a travel expo is an interesting way to capture audience attention and get them clicking. Pictures and posts when shared on social media, increase the visibility of the product or service.
2. Choosing venues that reflect the brand personality
The selection of the venue has a great bearing on people's perception of a brand. A launch event at a five or seven-star hotel brings out a formal image. This works better if the business functions in a B2B segment or caters to an elite segment of customers. An informal setting such as a college auditorium, or a funky venue serves the interest of innovative brands that cater to a younger and more informal crowd.
3. Building participants and not just audience
It is great to have a large audience attending a brand launch or promotion function, but they wouldn't exactly be of use if the brand didn't engage with them. Continuous presentations and talks without room for conversations make boring launches. With the excitement factor dipping, it is highly unlikely that the audience will recall or talk about the brand once the event is complete. Engagement is a key to successful brand building and hence it is important to have interactive sessions either during or after speaker sessions.
4. Incorporating compelling content
As with other events, there are general formats available for brand launch and promotional events. However, in order to be successful and to create a lasting impression, it is important to create interesting and compelling content that capture the participants' attention. The structure of the content, and the design of the entire event too have a bearing of the attendees' perception of the brand. Hence, it is crucial to plan out the event activities and sessions with care.
5. Personalizing the event experience
Participants in a launch or promotion function are extremely important to the brand. Their presence needs to be valued and one such way in which this can be done is through personalized tokens and gifts. Articles such as coffee mugs with the brand logo and participant names engraved on them function not only as tokens of appreciation, but also as branding tools that will be taken outside the event venue.
6. Communicating over a period of time
Communication is a key tool in building a brand. The attendee experience before and after the launch event is just as important as the experience during it. Communicating with participants through emails, messages, and newsletters in a timely fashion helps build their interest in the upcoming event. Sending them a thank you note or soliciting feedback also shows them how much the brand cares about them.
Good and experienced corporate event planning companies treat brand launches not as events but as platforms that help build recognition and loyalty towards the client's brand. Through this approach, they build a symbiotic relation which results in the growth of not just their client's brand, but also theirs.