Team Building Tips – Take Your Team from Great to Extraordinary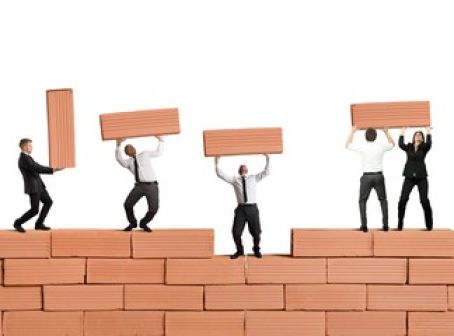 Great teams are not born themselves. They are built with a lot of thoughtful and painstaking effort. A cohesive, well-structured, and well bonded team can take the workplace or organisation from average to extraordinary in short span of time. There are many ways to improve the functioning of a team, and one means is by team building activities and events. These can either be conducted within organisational premises with the help of team members, or be outsourced to an event planner who conducts such events. Whichever be the route that you choose, here are a few tips that can make your team building in Slough or other places, a great one.
Set clear goals and expectations
Team building activities sure are fun, but whenever you conduct them, make sure that your team knows the purpose behind it. The members should know what the intent of the activity or the event is – whether it is to bring new ideas for an existing problem, or it is simply to break the ice between new hires and get them into mainstream work. When setting expectations, you don't need to give away all the secrets, but just why the activity is taking place.
Conduct the event on a workday
Working hours sure are precious to any organisations, and most employees would have a lot on their plate. However, not many of them would be keen to spend their holiday or weekend to attend a mandatory work elated event. An hour or two on a day that is not loaded with work is better than a couple of hours spent on a weekend with office mates. Also keep in mind vacation plans or holidays. Organising a team building in Bristol or elsewhere when half of the team members are out on a vacation wouldn't yield much result.
Focus on collaboration
Competitive spirit can be beneficial between teams, but it can hamper the spirit in a team building activity if team members get too focused on winning at the event rather than participating in it. Felicitating just the winners, and ignoring participants too cause members to develop a grudge or unhealthy attitude amongst themselves. Always choose activities that help your staff to collaborate, and work together to find a solution to a problem. The experience gained from such activities matters more than the final outcome and can go a long way in building strong and well bonded teams.
Take the event out of office
Conducting team building activities within office premises is easier, especially with respect to organising the activities and managing people. However, conducting team building in Reading or offsite too has many benefits. Some people find workplaces so constraining that such activities hardly have an effect on them. The same people find it a lot easier to open up and interact with their colleagues in a non-workplace setting. Also, conducting the activities in a place outside gives the event a fresh feel and takes away the impression of 'regular work' from the employees. They tend to enjoy the entire experience better, and find it more enriching too.
Conduct the event for everyone
Team building events can include simple challenges to fairly complex ones that include games and sports. However, when planning them, it is important to ensure that all members are able to participate fairly in the activity, lest some members feel left out. This is especially true with exercises such as building sports and games. Pay attention to the physical condition and health sensitivities of your team. Is there a pregnant lady or physically challenged person who cannot participate in the activity? If yes, it's better for you to conduct a task that's suitable to their conditions as well. On the reverse, if all your team members are up for a yoga challenge or a hiking tour, you can conduct it wholeheartedly without worries.
Take feedback
Conducting a team building event does not end with the activity being complete. As a good leader, you need to thank them for their participation, and gather feedback from all participants on what they found good or bad about the event, how their experience was, what they learned, and so on. This info can help you assess the effectiveness of the program, and can come in handy when you plan your next exercise.
The above mentioned are a just a few tips that can take your team from great to extraordinary. A well planned and well-organised team building exercise thus can have an amazing positive impact on the whole team.