Five Traits of Successful Event Production Companies
Event production companies play a big role in producing special and memorable occasions. Their experience and expertise help in meticulous planning and timely execution of all activities leading up to the event, and even after its completion. From big fat weddings to brand launches, mega conferences and corporate gatherings, event production companies handle functions big and small, personal and professional. No matter the size and strength, all successful event companies have a few traits in common. Here are five such important traits that make these event production companies in Chicago, New York, Los Angeles, etc. a huge hit among their clients.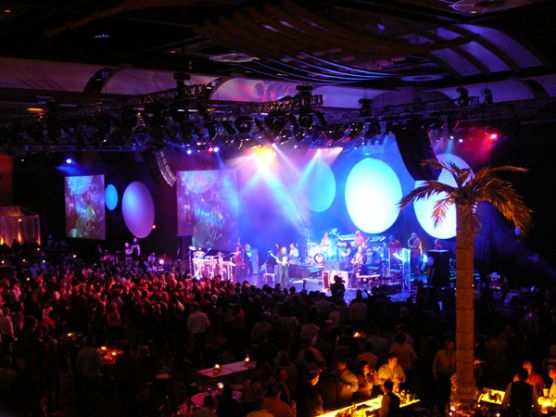 # 1 – Extensive planning
An occasion, small or large, requires meticulous planning and execution in order to be successful. A good event production company understands the importance of the saying "A work well begun is half done" and hence invests ample amount of time in creating extensive, yet workable plans. They begin with a broad framework, and then break it down into finer details. They also keep checklists handy and refer to them time and again, to ensure that activities progress on time, and as per plan.
# 2 – Attention to detail
A successful event is made from the perfect concoction of multiple elements. Event production companies that are praised by their clients know precisely the importance of even the tiniest of detail on an occasion. From booking venues to arranging food and refreshments, organizing décor, hiring audio visuals, and choreographing entertainment, these planners focus on every aspect of the event and ensure that even minute details are taken care of. They bring in their experience from conducting other such functions, and ensure that no element or activity is missed out.
# 3 – Uniqueness
While event hosts love to take cues and inspiration from successful events, nobody likes an exact replica. Good event production companies understand this need of their clients, and house within them, a team of creative members who are able to bring in special and unique elements into each event. Be it the wedding theme, décor elements, entertainment or promotional strategy, the team brings in an exclusive and exceptional offering to the table. This quality, in turn, contributes to the success of the event, and transforms it into a memorable one.
# 4 – Commitment to time and budgets
Professional event production companies value their clients' time and money just as much as they value their own. They stick to deadlines and put in their best to ensure that all activities leading up to the event, and on the day of the function, get carried out as planned. They are comfortable working on small and large budgets alike, and also pay extreme caution when spending money. They negotiate well with vendors and service providers like the venue managers, caterers etc. to make sure that money is spent as per budget guidelines set by the client.
# 5 – Crisis management
Another exceptional quality of a good event production company is their able to handle stress, and tackle unexpected and untoward happenings at the event. From dealing with last minute delays, to no shows by guests, or furious attendees, these people display great amounts of patience and remain calm and composed in the direst of situations. They work towards practical solutions and amicable resolutions between conflicting parties, so that the event does not get affected in any way, and goes on smoothly without interruptions.
A professional and successful event production company brings to the table, experience in handling multiple formats of personal and professional functions. Though most of them focus on niche areas or specialize in specific event types, their portfolios boast of expertise in handling different formats with ease and confidence. Also, there is common thread of traits that runs among all such companies loved by their clients – their ability to plan with meticulous effort, focus on detail, bring about a unique offering, pay attention to time and money, and finally manage any crisis that crops up.